Date and time: 27 April 2012, 1000 hrs to 1600 hrs
Written by: Ali Harley, Crew 118, MSP
Crew members:
Annalea Beattie, Bruce Ngataierua, Ali Harley 
Coordinates:
KSCRNG - Kissing Cammel Range - Waypoint 326 Inverted Channel at 12 S 519000 /NAD 4249500
Site Location:
Lith Canyon Road from WP 248 via 244 to 245
Transit Mode:
Pressurised Rover to 248 and on foot from there
Objectives:
Photographic for Mars/NZ comparison, and, sampling
Results:  
This was a stunning trip.  We managed to climb to the top of the ridge (was known as Kissing Camel Range) and move north towards another oyster field and take pano's.  The motorised pano head is now officially  dead, so pano's are hand-held.  We found concretions at the top of the range and on the plain below.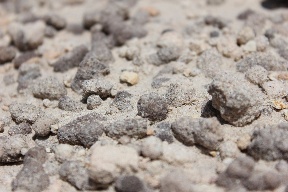 The ones at the top on the cretaceous layer were imbedded and perhaps 5 inches in diameter, and tan in colour.  The ones on the plain below were approx .5 inch diameter and brown/grey in colour.  There is much broken highly coloured flint/chert (?) and some petrified wood on the plain to the west below.  It was much cooler today and therefore easier to wear the sim suits.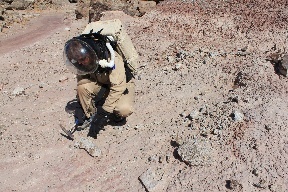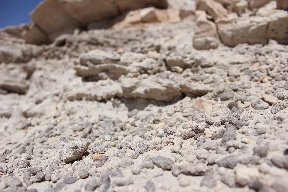 Lessons Learned: -
ENDS.