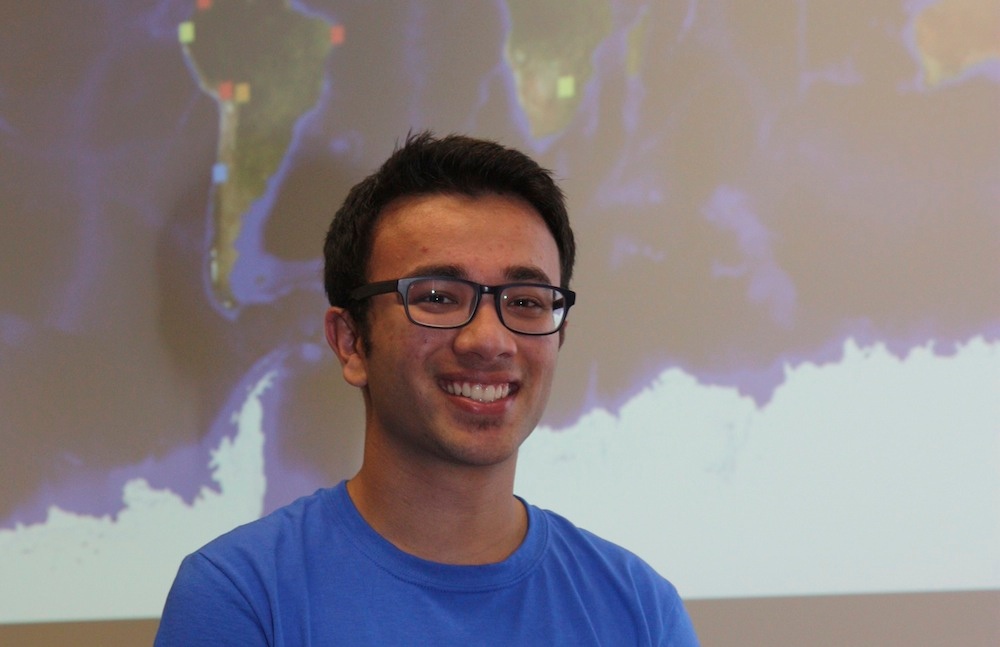 Placing fourth in the Auckland judging for the International Space Apps Challenge, was team "ZenSpace"
The challenge they addressed, was "For the Record" – a way to allow participants in NASA programmes to provide feedback on how they're feeling during the program, etc.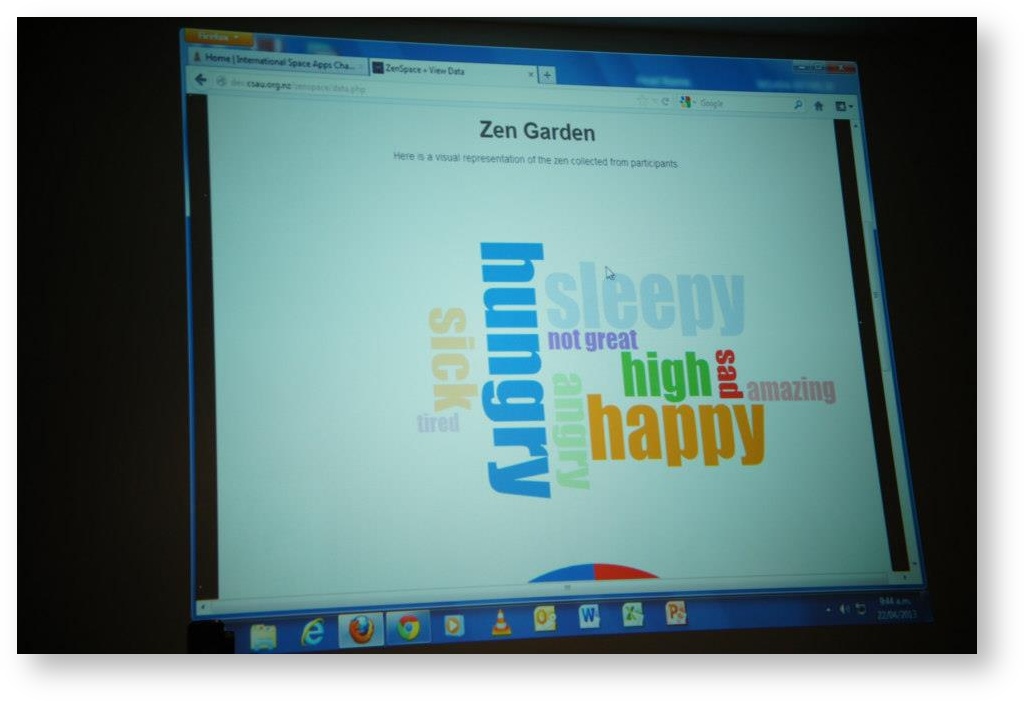 Project Presentation
Judges Comments
Commentary
The final presentation only shows part of the story, and missed the blood sweat and tears behind the scenes. I spent the weekend jumping around and talking to the teams, so here are some additional comments and thoughts which you may find useful:
There were two people in the team - Faizev & James - and I believe both of them worked virtually, at different locations.
They initially started on the challenge Comparing Earth Landscapes but ended up changing their mind and switching to For the Record. So like the others, they suffered from a lack of time to produce the final product
As the judges mentioned, they had a less 'sexy' project to work on, making it a tougher sell in the presentation. But they came up with some nice aspects, such as the word-cloud visualisation.
With an app like this, a lot of the work is hidden behind the scenes – server infrastructure, backend logic, etc – so given they only spend say 12-18 hours on it they did extremely well.