Over 4 terrabytes of images covering the entire planet have been released to the public by ESRI and to US Department of the Interior, providing almost 40 years of data to researchers.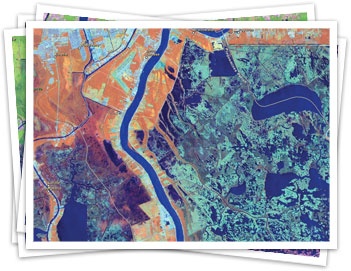 Esri and DOI Introduce Landsat Data for the World, esri.com (3 May 2011)
Working in close collaboration with the US Department of the Interior (DOI), Esri is pleased to announce the release of Landsat image services. These provide access to almost four decades' worth of Global Land Survey (GLS) Landsat data developed by the National Aeronautics and Space Administration (NASA) and DOI's US Geological Survey. Esri provides access to the full multispectral, multitemporal Landsat data for free on ArcGIS Online as dynamic image services.
Check out the website for more information: http://www.esri.com/landsat-imagery/index.html.