Skip to end of metadata
Go to start of metadata
Teachers can find inspiration for class-room activities in the ESO's magazine "Science in Schools".
The 25 edition just went live and you can find a link here: http://www.eso.org/public/announcements/ann12095/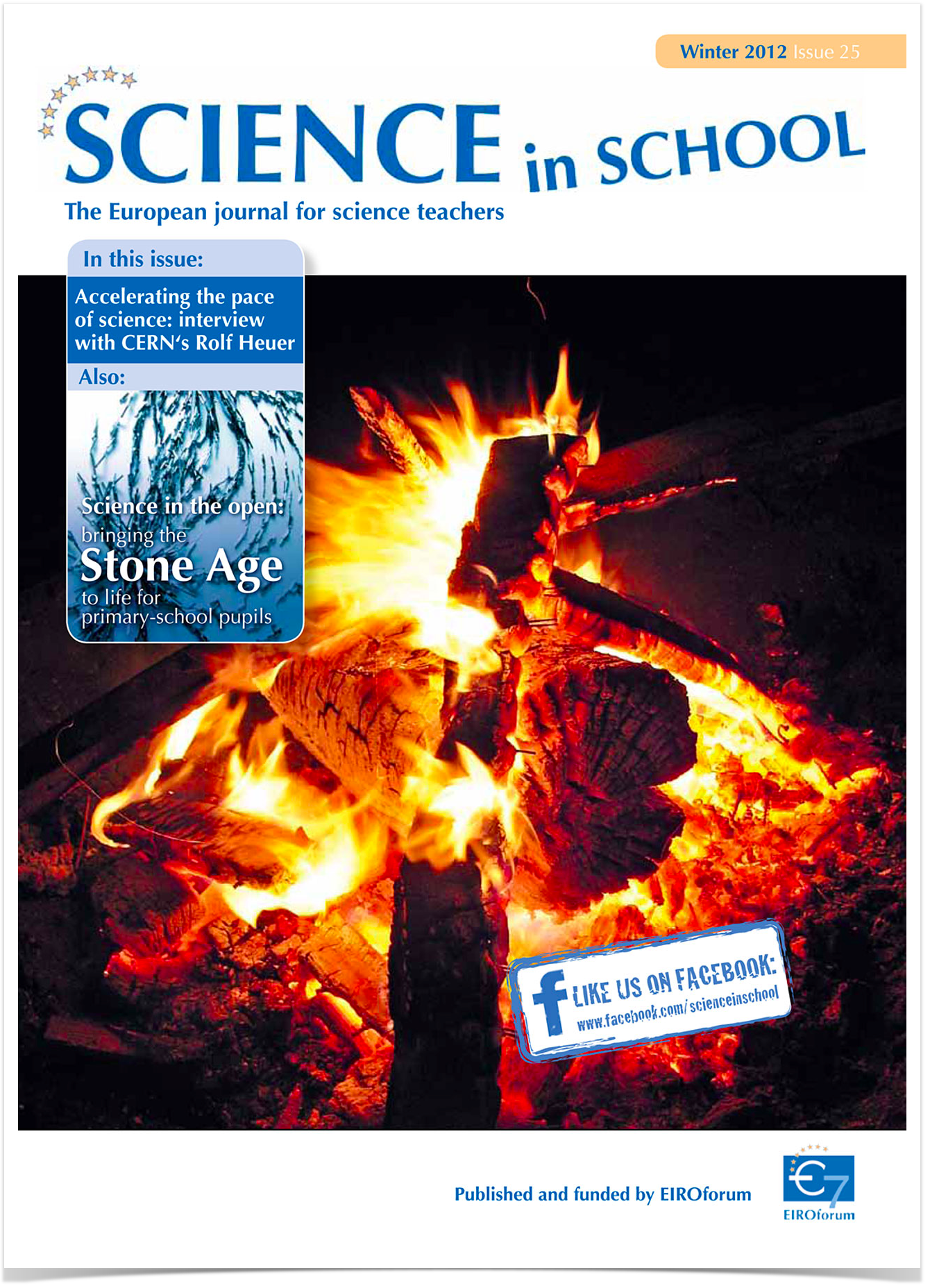 "Science in School" touches on subjects from all areas of the curriculum.
Here are some of my highlights:
I find it a great site, all yours to enjoy!
http://www.scienceinschool.org/categories 
About ESO
ESO, the European Southern Observatory is an intergovernmental astronomy organisation in Europe and "the world's most productive astronomical observatory" they say. They conduct front-line science in the best conditions with a budget of approximately 131 million Euros per year.
ESO employs around 730 staff members. We meet two of them so far: 
Julian Girard in 2011 during the World Space Week when myself and Elf Eldridge interviewed him for our podcast http://www.worldspaceweek.org.nz/2011/event/64/podcast-03-julien-girard-astronomer-european-southern-observatory He works at the Very Large Telescope in Paranal. If you wish to find out more about the VLT, watching the movie "We Are Astronomers" at Carter Observatory is a great place to start! 
Oana Sandu in 2012 who sent us a most wonderful powerpoint on Outreageous Outreach for the Royal Astronomical Society of New Zealand at the 2012 conference in Wairarapa which I presented on stage. Here is Oana's site where you can find more useful information about astronomy communication and outreach. http://astronomycommunication.com/